Amber Brown
Is Amber Brown a crayon? Not quite. Amber Brown is all about logos, restaurant branding, design that stands out, experience and a vivid obsession for color. Amber's work has been published in national magazines and recognized by respected industry awards in design excellence.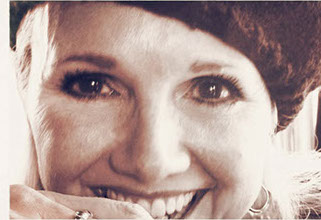 Since graduating with a BFA in design from the University of North Texas College of Visual Arts and Design, she has been working with regional, national and international companies for the past 20 years to creatively capture and bring to life many different brands. Her client roster includes On the Border, Fish City Grill, Tin Star, Cozymel's, Movie Tavern, Macaroni Grill, Urban Crust, Blue Mesa and more. Amber has consistently produced award-winning designs by focusing her talent and experience on what drives her passion — creatively solving her clients' objectives.
"My obsession with design took off when I went to UNT where I made life-long friends, won a few awards, barely passed Chinese art history and walked away with a BFA, a big art supply bill and a fiery passion for jazz and communication design.
For the past 20 years, I've partnered with start-ups, national restaurant groups and international companies to help creatively capture their essence, their vision — their brand. I still sketch with a number 2 pencil (sometimes on napkins), listen carefully and dig deep with creative daring to put to paper that one, "got it!" idea that becomes your brand's visual identity.
When I'm not working on projects, you may find me digging through mid-century treasures at estate sales, mastering chopsticks, designing a tattoo (I swear I'll get one someday), or sharing wine with friends. I adore my two boys, three rescue dogs, my support people and exploring new ways of being a better me."